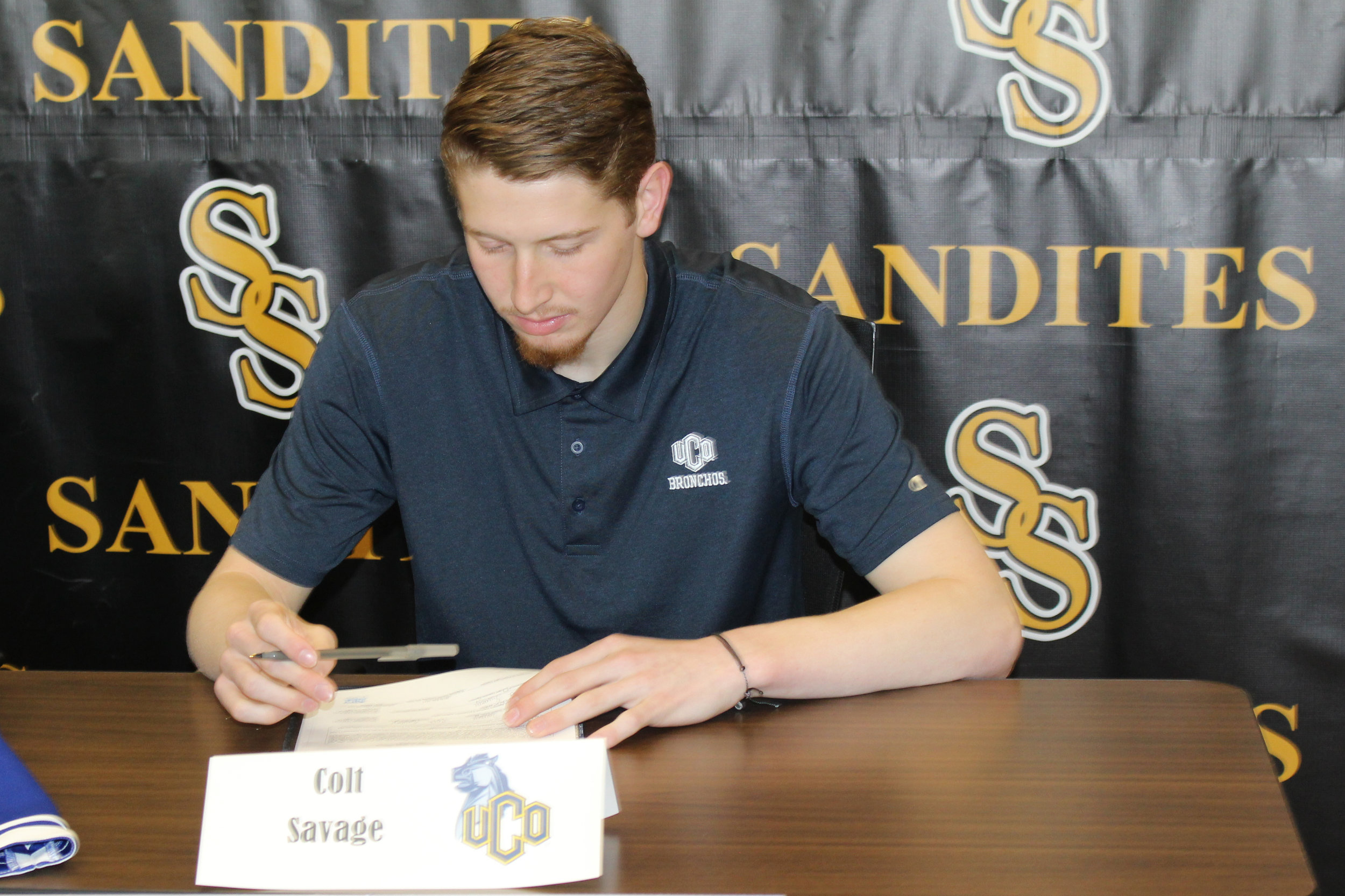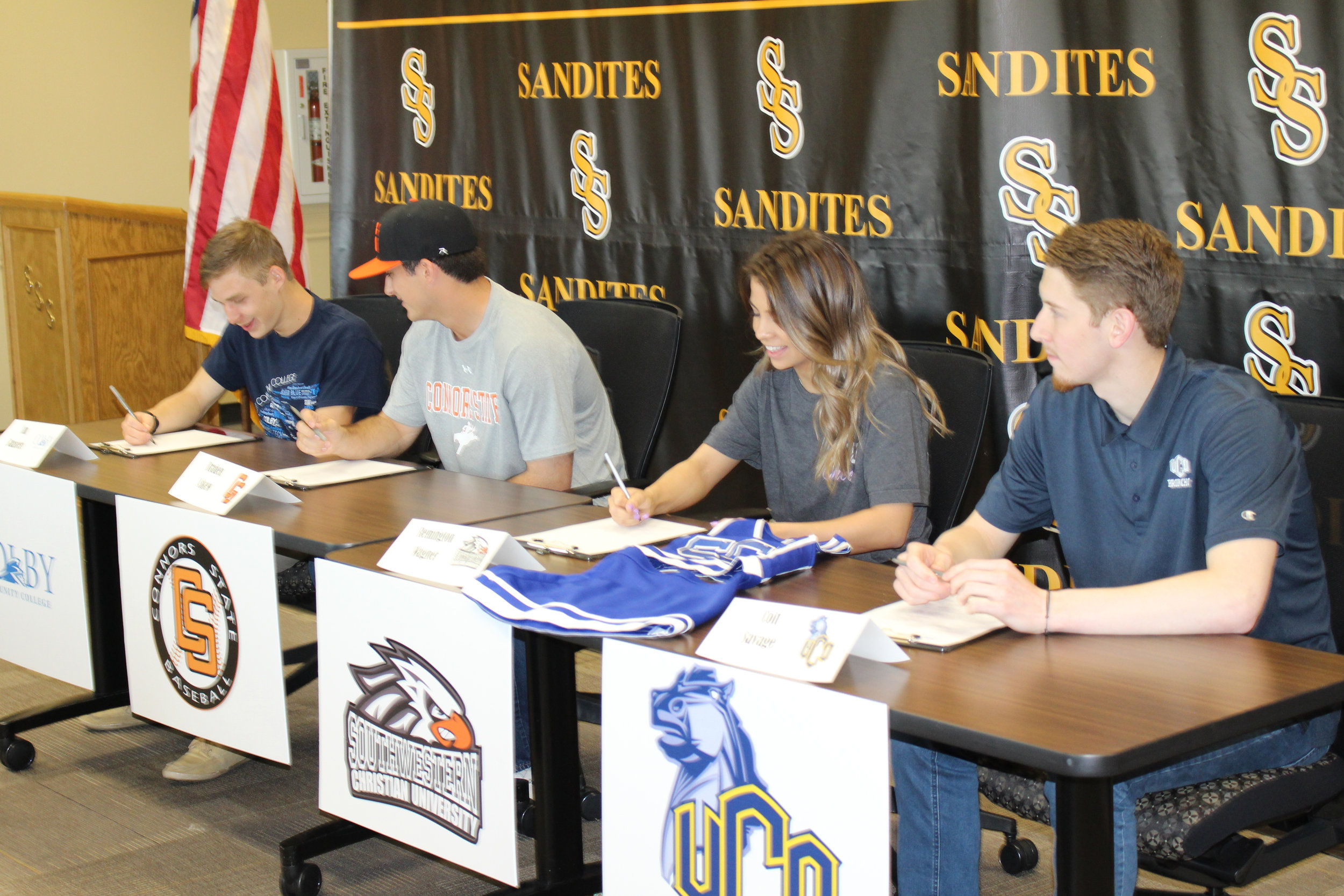 Charles Page High School senior Colt Savage signed a letter of intent Wednesday morning and will play collegiate basketball at the University of Central Oklahoma this winter.
Savage was a four-year All Conference player and was the 2017-2018 Oklahoma Basketball Coaches Association Player of the Year. He made the Oklahoma Coaches Association All-State team and three-time Sandite Pride News Sandite of the Week.
The Sandite Basketball team went 19-8 overall and 9-5 in conference this past season, qualifying for the State Tournament for the first time in 55 years.
Savage led his team in scoring for the past two seasons, and led the entire Frontier Valley Conference as a junior. As a senior he averaged 5.8 rebounds, 1 assist, 1.6 steals, and 20.58 points per game. He shot 50.2% on field goals, 25.6% on three-pointers, 62.6% on two-pointers, and 77.3% on free throws. He led his team in scoring on twenty separate occasions, including a career-high 35-point performance against Redemption Life World Academy.
The University of Central Oklahoma is a National Collegiate Athletics Association Division Two school located in Edmond. The Bronchos went 20-10 overall this season in the Mid-America Intercollegiate Athletics Association. Savage will rejoin former Sandite teammate Kyle Keener who averaged 2.7 points as a freshman Broncho.