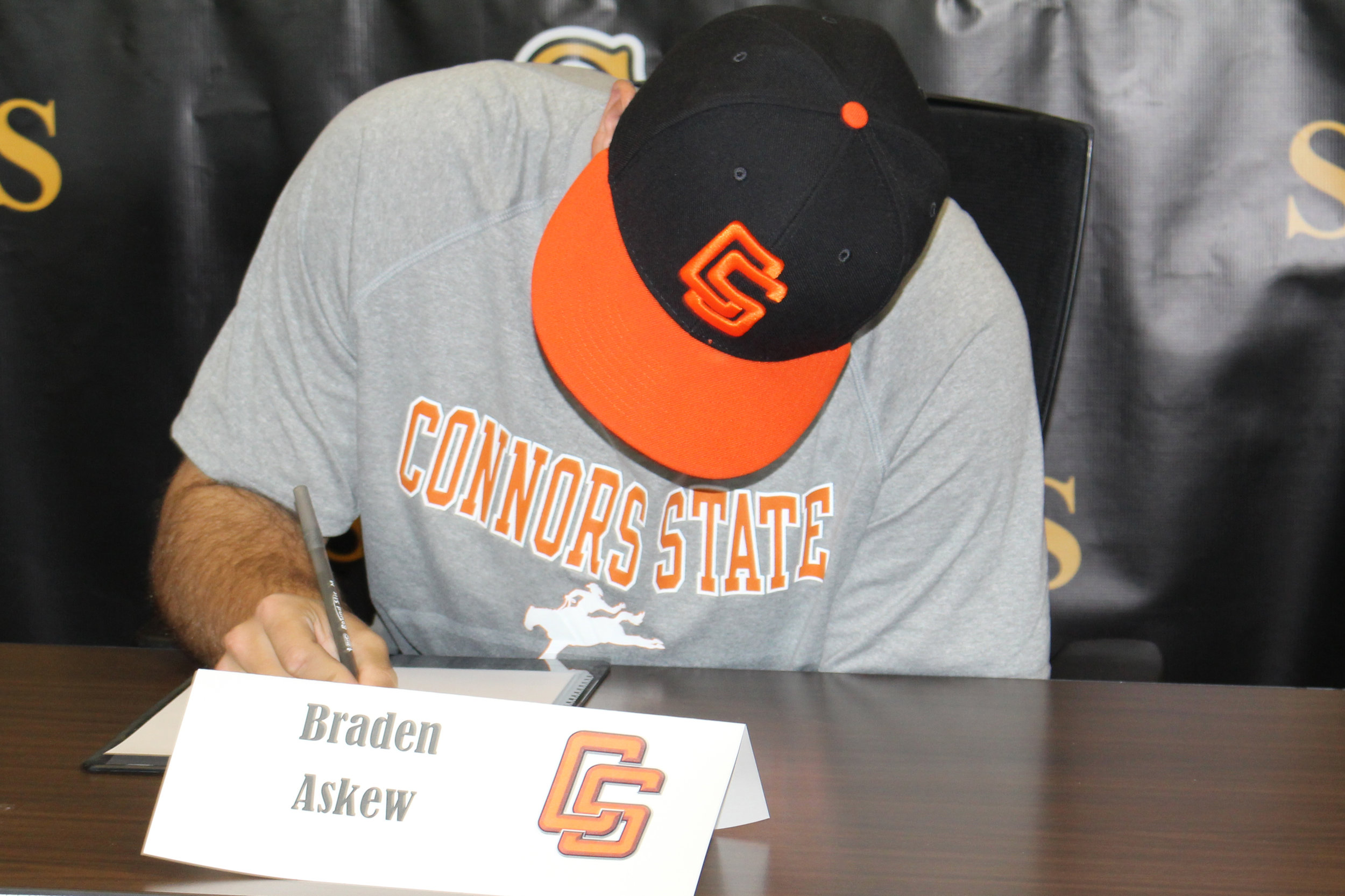 Charles Page High School senior Braden Askew signed a letter of intent Wednesday morning to play collegiate baseball for Connors State College.
Connors State College is located in Warner, Oklahoma. The Cowboys compete in the National Junior College Athletics Association Division One and are currently 37-7 overall and 15-6 in conference play.
Askew holds the second-highest batting average on his team at .383, the second-highest slugging percentage at .481, and the third-highest on-base percentage at .429. He leads the team in hits and runs batted in.
As a pitcher Askew is 3-3 in his senior campaign with a 3.43 earned run average and 1.38 WHIP. He throws 66% strikes and leads his team in strikeouts with 30. He holds a career record of 6-5.